Our Staff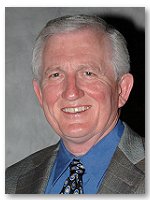 Richard Mader
Chairman of the Board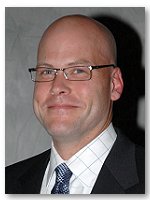 Evan Mader
CEO/President
Mader News, Inc. was founded by Richard and Mary Mader in Tustin, California in 1972, as a daily newspaper distributor for Orange County, California. In 1976, the company moved to Los Angeles County to be in the center of the Southern California market. Tim O. Stirens joined Mader News in 1977 and was appointed Vice President/General Manager in 1979. Evan Mader joined Mader News in 1994 and was appointed Vice President in 2001. Steven Chia, controller joined Mader News in 1995. In 2004 Richard Mader became Chairman of the Board and Evan Mader was elected President and CEO. Steven Chia was elected to the Board as Chief Financial Officer
Over the past 30 years, our distribution area and customer base has grown. The number of publications we distribute is well over 200. Today we are an organization making daily deliveries to over 2500 retail locations, including airports, bookstores, newsstands, convenience stores and hotel and office lobby shops. Every customer receives an early morning delivery, and many receive multiple deliveries daily. Our publications include national, international, ethnic business and entertainment publications.
Representatives visit each sales location weekly to account for unsold copies, place marketing material and fulfill retailer requests. Larger retailers are visited regularly by our marketing representatives to analyze displays and update product mix to match the changing needs of the retailer.
In 1984, we were honored to be the exclusive domestic and international press supplier to the International and U.S. Olympic committees for the Los Angeles Summer Olympic Games. We were honored in 1996 to be chosen to supply both international and domestic press services to the Republican National Convention in San Diego, and then again in 2000 for the Democratic National Convention in Los Angeles.